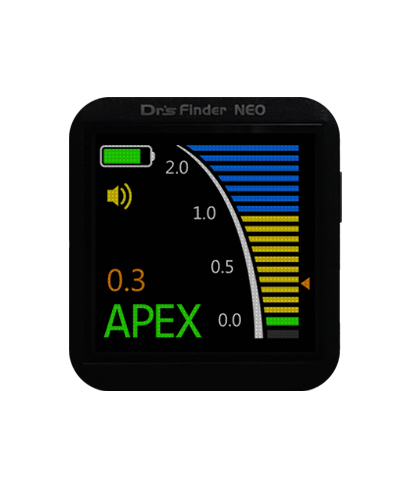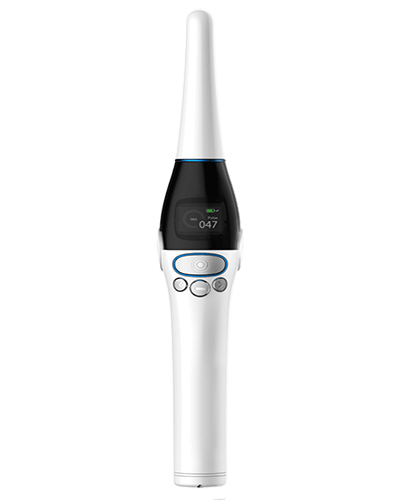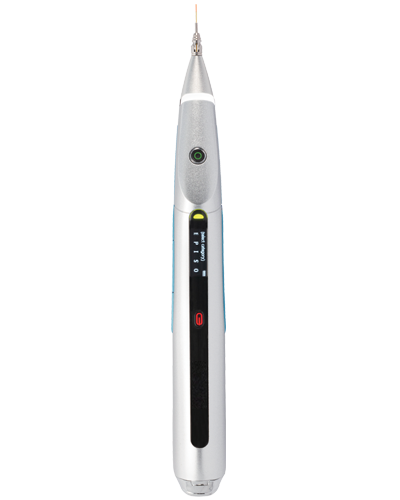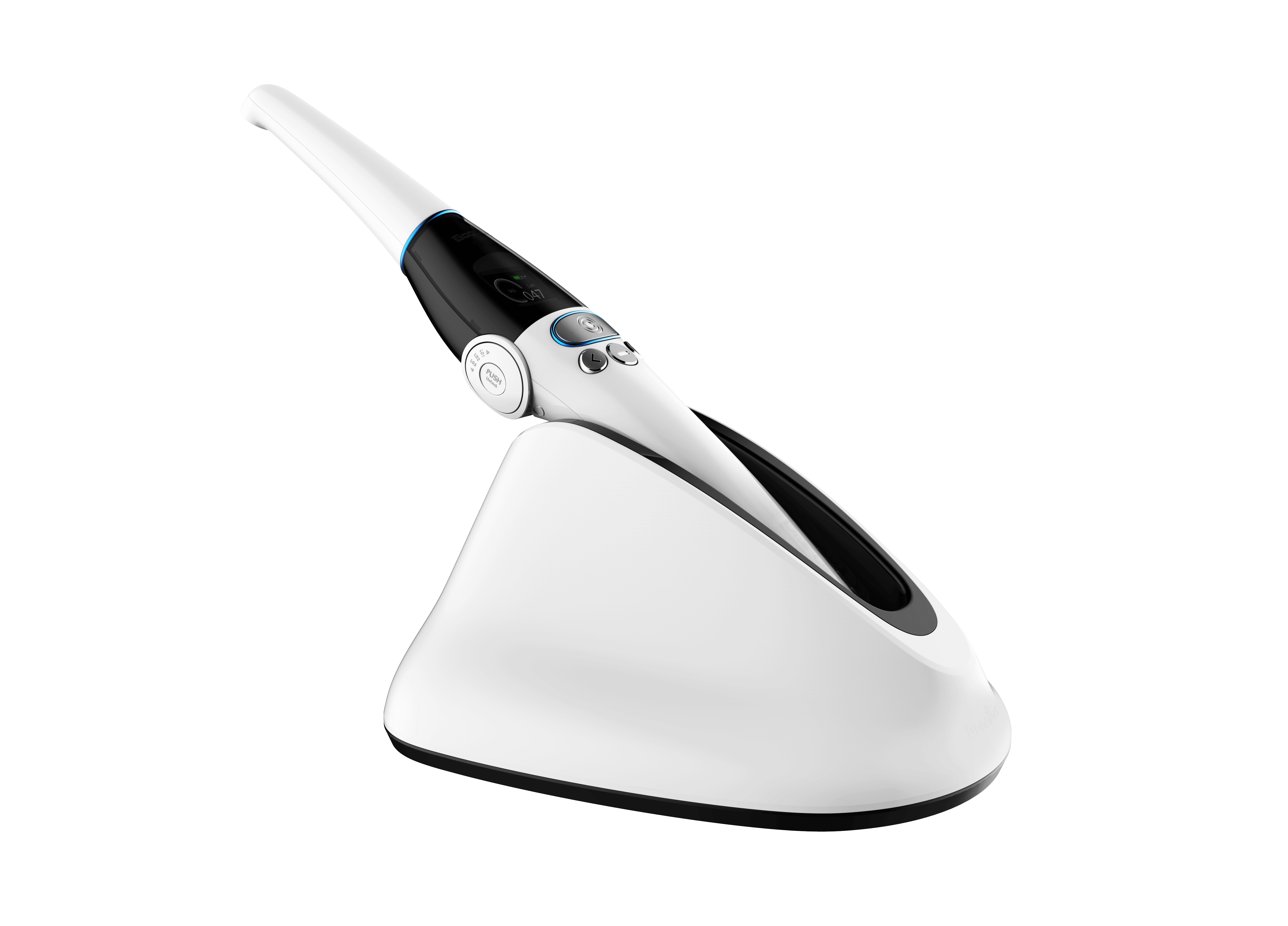 Six Programmable Curing Modes.
Powerful 2,600mW/cm2 of curing power can be used over 6 different modes with a slow start that ramps up for Deep, Even Cures you can depend on.
This high-quality, multi-functional curing light offers advanced optics to deliver a safe, predictable and reliable cure. Packed with innovative features and a patented autoclavable soft lens you can be confident of a proper cure for all of your light-curing procedures.
Interchangeable Heads
Much more than a curing light, you can add our optional heads to customize your device. Add the Transilluminator head that includes a soft, autoclavable clear probe to insert interproximally to locate cracks and caries. Use the Wide Angle head to Accelerate Whiting procedures, or to cure Ortho brackets all at the same time.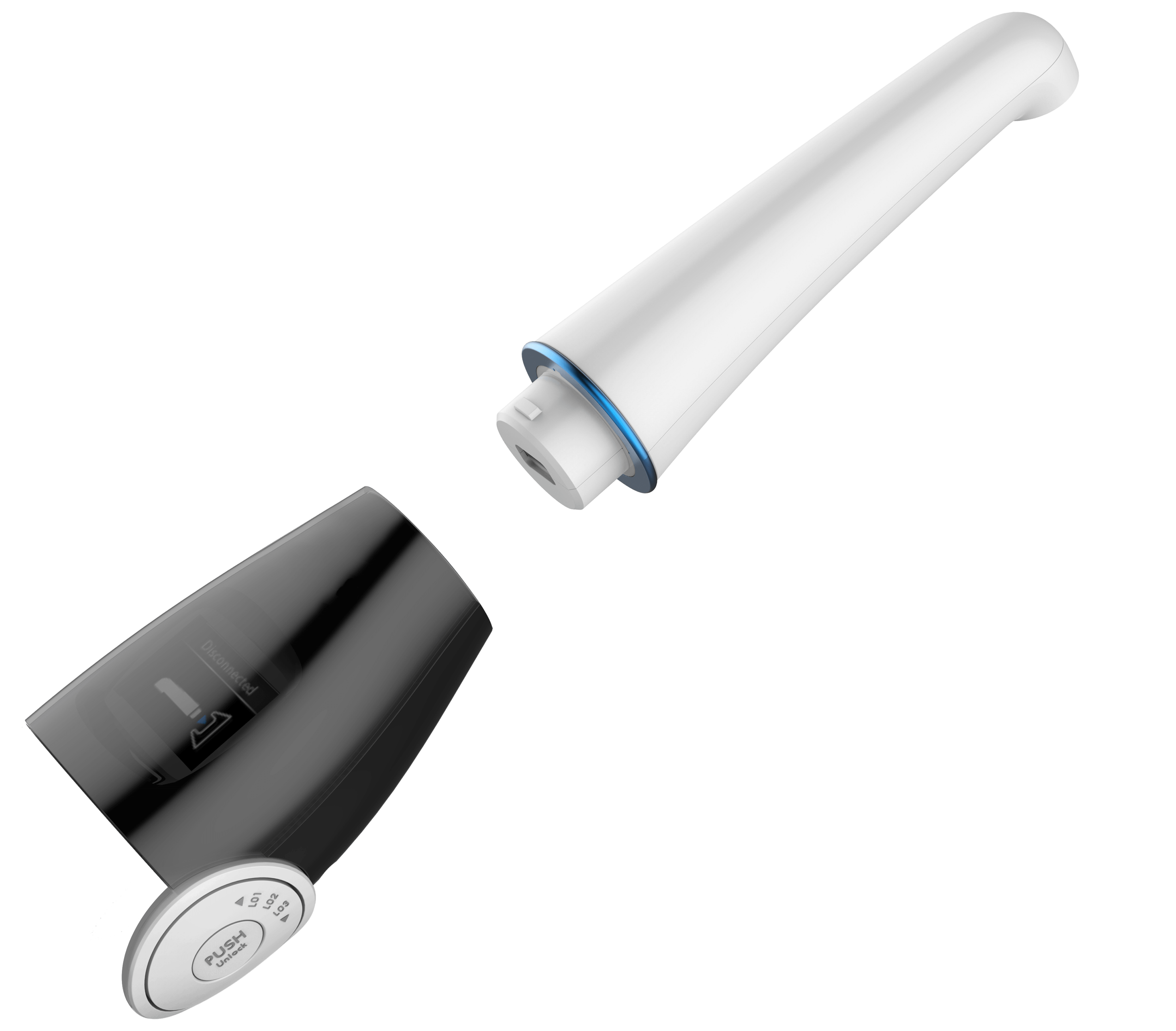 Dual Wavelength LED
Can polymerize any kind of material with dual wavelength.
(peak 405 and 460nm)
Focused Light
Focused LED light increase its performance.
Wide Irradiate Area
Can polymerize for wider area with
11mm diameter. (Tip saves time and assures full coverage for cures of any size)
6 Curing Modes
Advanced proprietary technology contributes to developing the sharpest and highest-curing modes. This unrivaled technology allows clinicians to maximize their diagnostic capability using six curing programs for your conveniences.
Featuring 6 curing modes and a soft start that slowly ramps up the power to deliver deep and even cures that are reliable and repeatable.
(Low, soft start, high, pulse, Turbo, and Ortho)
280˚ Twist Head
Easily maneuver in a patients mouth to help reduce discomfort and arm fatigue with our one of a kind multi functional unit.
3 to 20 Second Timer Mode
Easily select the amount of time you would like the curing light to be active for and even hold it automatically in place with the optional chair arm!
Large Battery Capacity
You can depend on its large capacity Lithium Ion battery to provide all the power you'll need between charges.
Patented Autoclavable Silicone Soft Lens
Our soft lens tip helps prevent patient discomfort if accidentally tapped on a tooth as compared to the hard glass light guides used by others manufacturers.
*Image displays our optional Interproximal Transilluminator Probe Head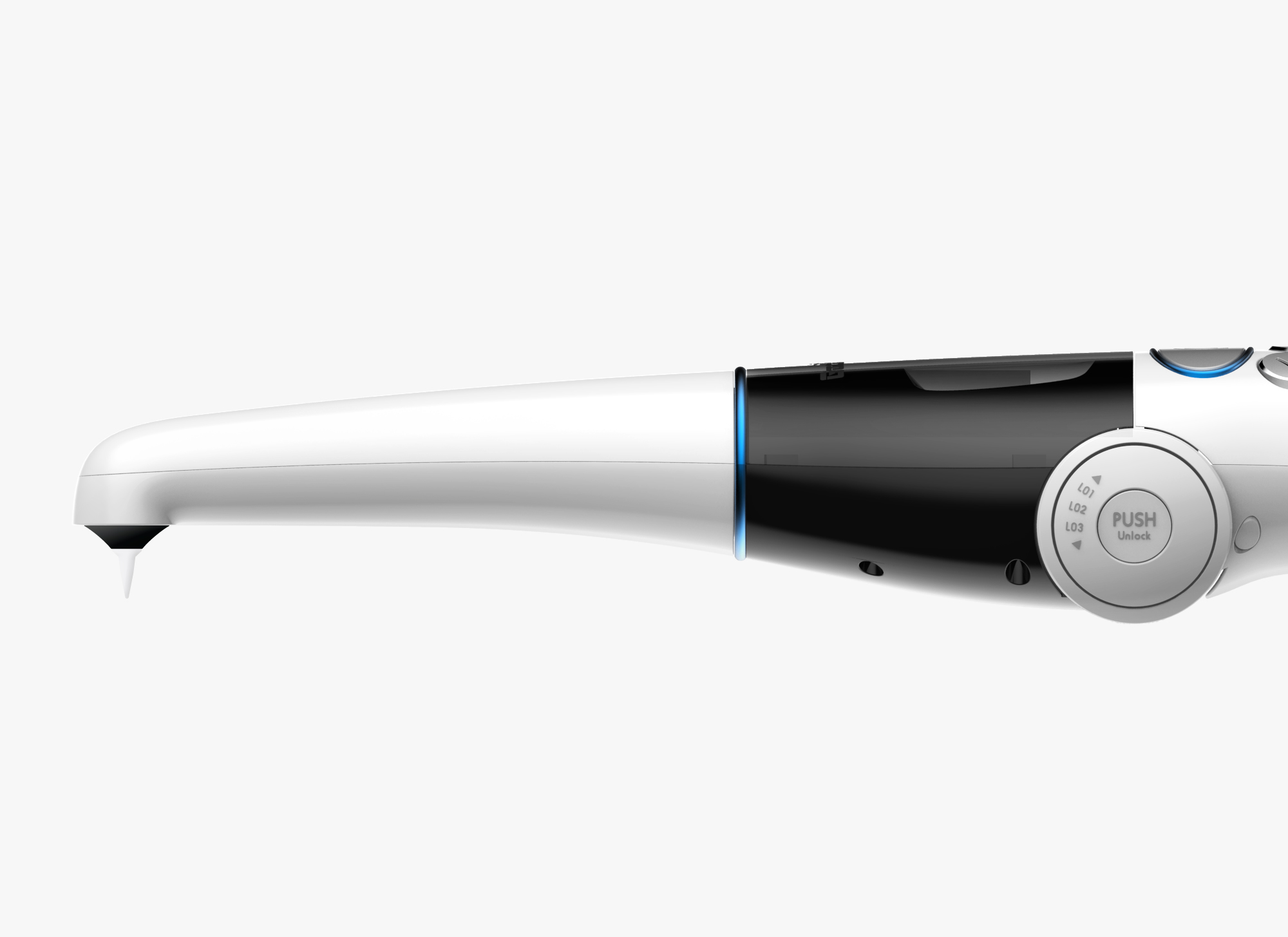 Technical Specifications
Technical 
Specifications

The Drs Light2 Curing Light:

Curing Light Head, Wireless handpiece, Charger/ Docking station, Battery, Anti-glare Shield, sample pack of disposable sleeves and User Manual.


Curing Light:

Item # P0P04-101


Operation Voltage: 3.7V Lithium-Polymer

Measurement: Approx. 43 x 46 x 16 mm (24g)

Weight: Approx. 114g

Charger/Docking Station:

Operation Voltage: 5V Lithium-Polymer

Measurement: Approx. 169 x 148 x 89 mm

Input Voltage: AC 100~240 V

Output Voltage: DC 5V, 2A

Battery:

Item # P04-207


Type: Lithium Ion battery

Nominal Voltage: DC 3.7V

Measurement: Approx. 80 x 27 x 30mm

Weight: Approx. 56g

Sleeves:

Short Sleeves 500Pk

Item # P02-501

Accessories:

Replacement Curing Light Head Item # P04-201

Replacement Autoclavable Curing Head Soft Lens (4Pk) Item # P04-204

Transilluminator Head (TR) w/10 Autoclavable probes Item # P04-202

Replacement Autoclavable Transilluminator Probes (10Pk) Item # P04-205

Wide Angle Curing Head (WA) Item # P04-203

Amber Shield Attachment Item # P04-206

Warranty = 1-Yr Manufacturer's Defect Warranty

Remote Support = Free Lifetime Support

Schedule a Free In-Office 14 day Trial

Contact us, or your local full service dealer for a free 14 day in-office trial, or select the green "Request Demo" button in the upper right corner to begin.
Looking for more accesories?
Click below to
shop our collection!
||
check out our newest tech!
||
discover what we have to offer!
© 2020 All Rights Reserved!