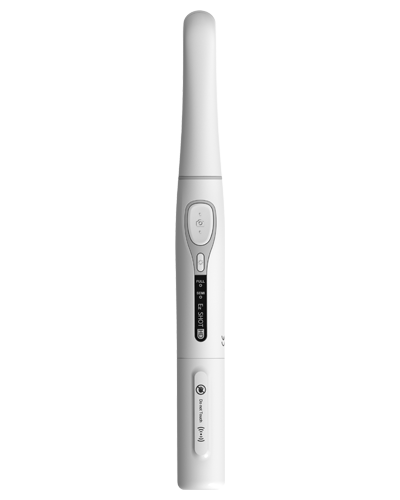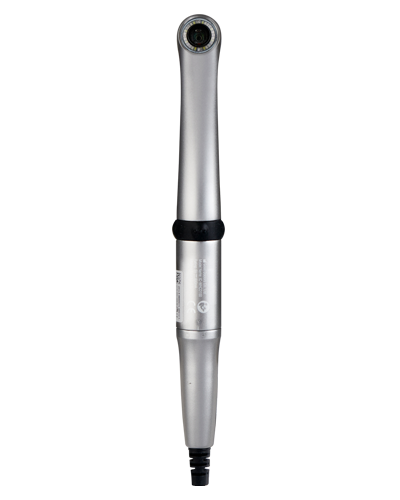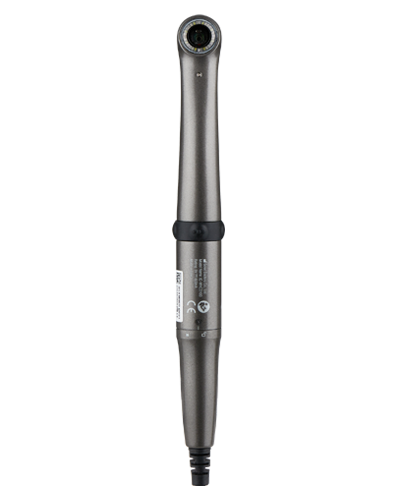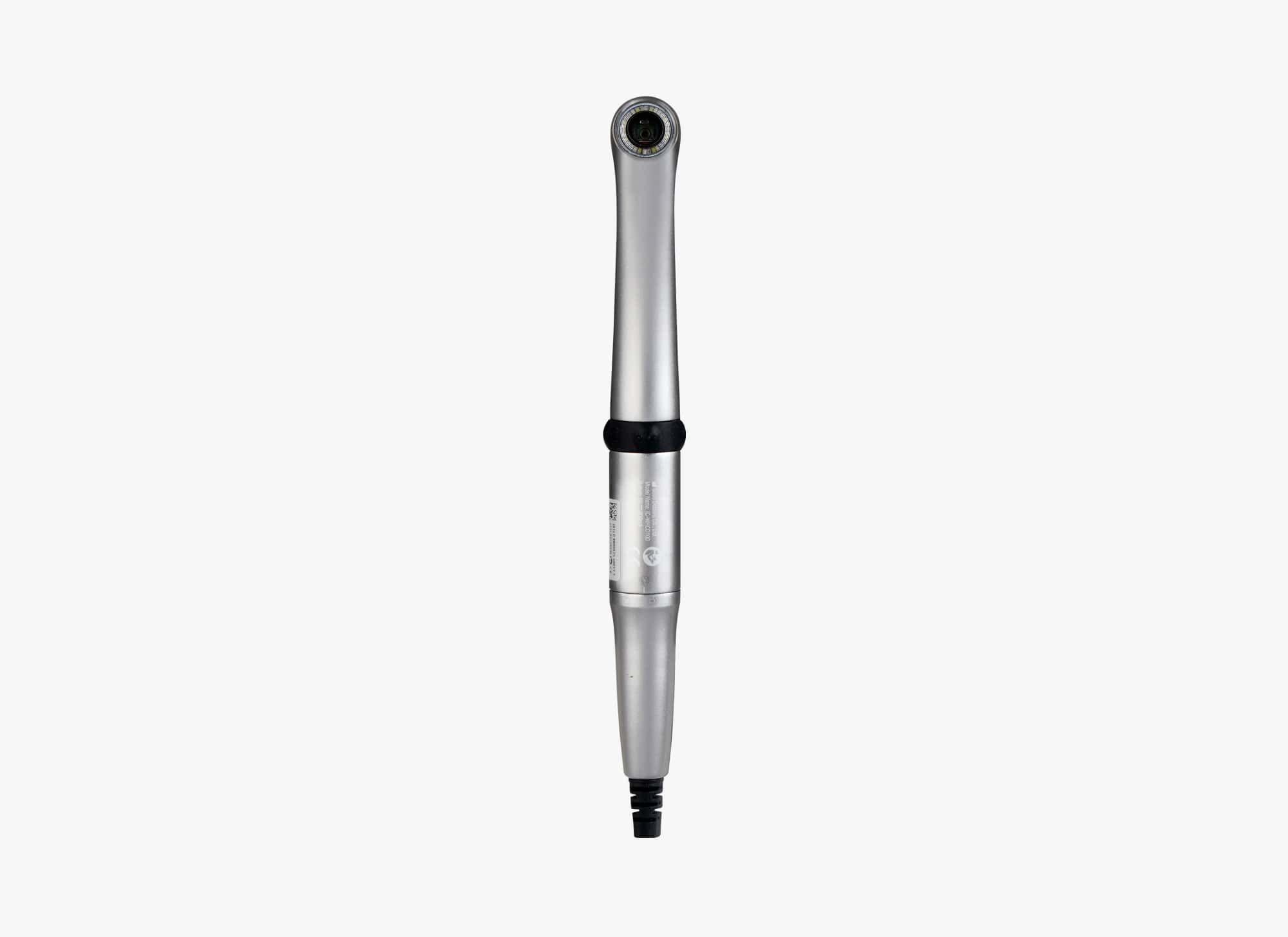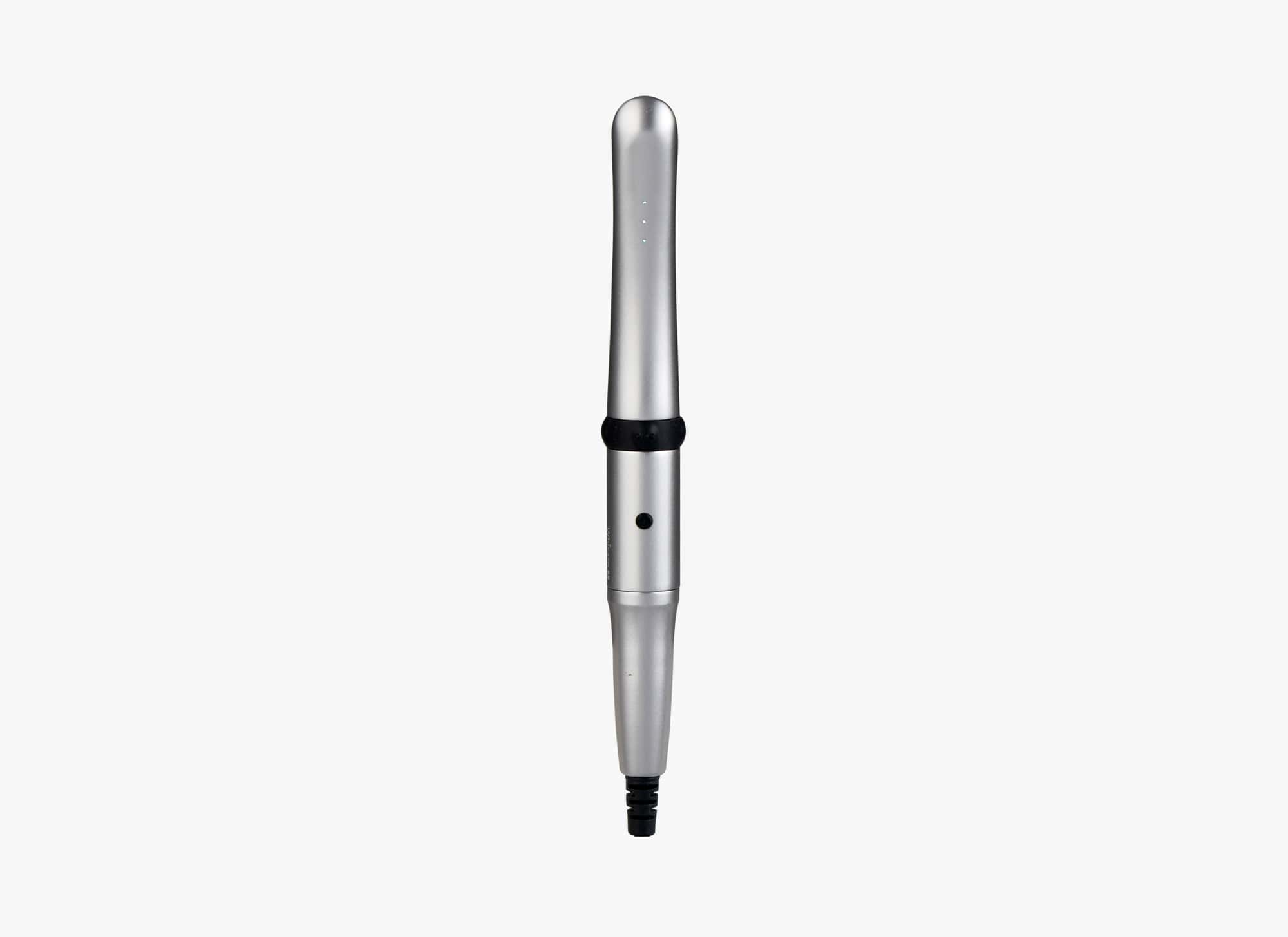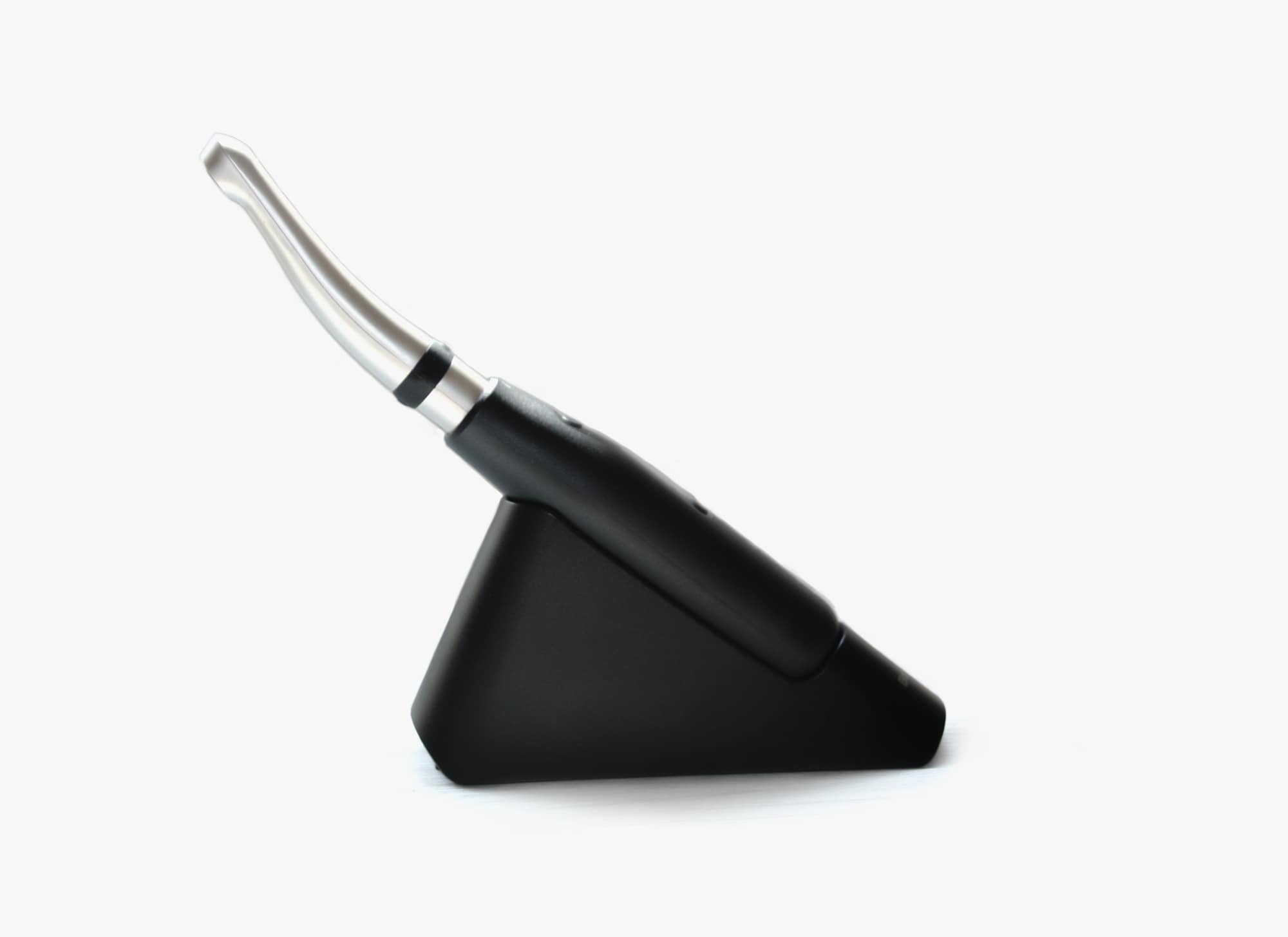 P1080 – FHD
Intraoral/Extraoral Camera
Full HD 1920 X 1080p Resolution Intraoral camera
Built-In Gyro Air Mouse Saves Time!
Portable Wireless Option Available.
The P1080 FHD resolution provides incredible picture clarity and color. Auto-focus lens instantly provides sharp, crisp images from 5mm to infinity. Diagnostics and patient education will never be easier.
Designed like a high speed handpiece with a retractraction head to help gain needed access. The lightweight all metal body is extremely durable and feels comfortable to hold. Can fit in most delivery units, or hung from a wall.
Works with most imaging softwares Click Here
Macro to Infinity
The P1080's 5MP processor, mated to our liquid lens optics was designed to meet all your intraoral and extraoral imaging needs with just one press of the capture button.
Metalic Handpiece
Our metallic camera allows you to easily and comfortably maneuver during treatment to provide you and the patient exceptional quality of service.
(Familiar dental handpiece design)
True Auto Focus & Zoom
The 1080p offers both true autofocus, as well as one touch semi-auto manual focus. Our advanced electronics include a built-in digital zoom function.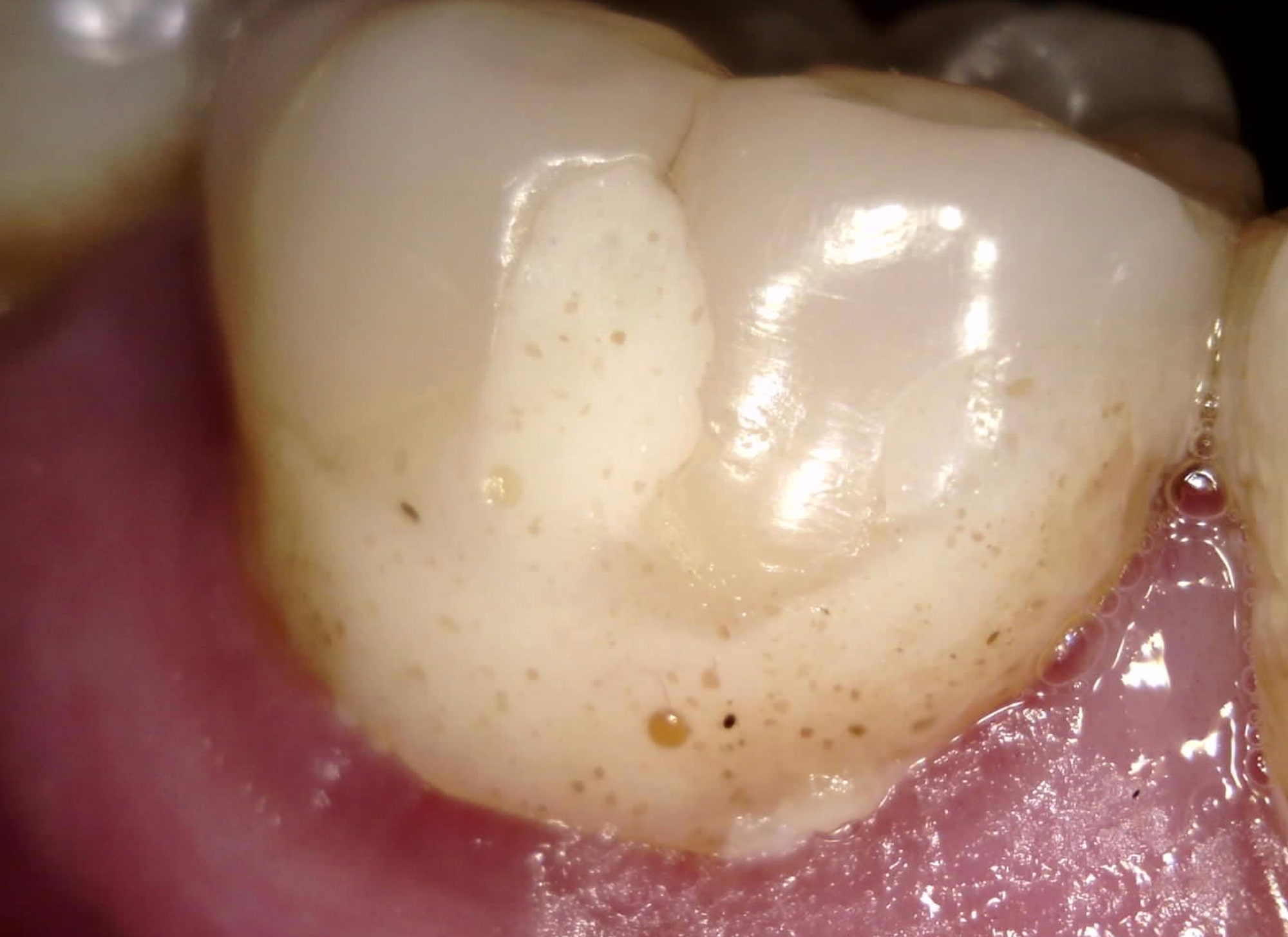 Capture the Best 5 Mega Pixel Image
Advanced Liquid lens Optics with a 5MP processor- The team at GoodDrs has combined the latest in Liquid Lens Optics technology with our 5 Mega Pixel camera to produce the sharpest, high-quality images.
12 Adjustable LED's
No other IO camera offers 12 adjustable LED's for that perfect image. (Off, Low, Medium, and High)
Heated Anti-Fog Lens
The P1080 features a motion activated heater that that turns on when picked up to warm the lens to "body temperature" to prevent fogging.
3 Color Impressions
With just a click, the Enhance Color Impression feature automatically improves lighting, color saturation and more! (Cool, Warm, or Original)
Black & White mode also available.
Wireless Option
The innovative minds at GoodDrs have come up with an optional "Wireless Pack" utilizing UWB, Ultra Wide Band wireless technology. See accessory list for details.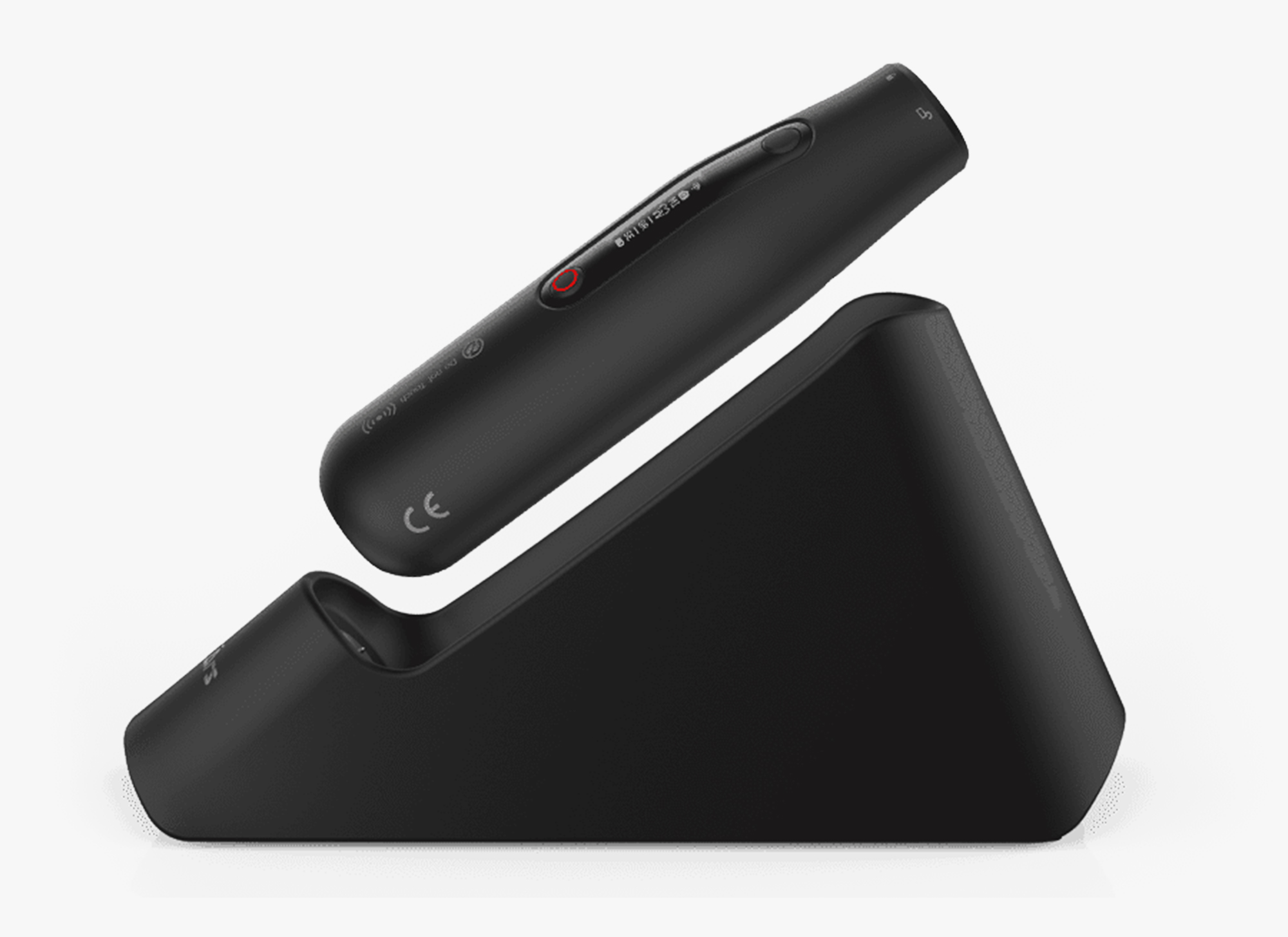 Built in Mouse
Mouse mode allows the camera to transform into a gyro air mouse. (Avoid cross contamination or glove removal by utilizing our camera's built in mouse).
Dual Capture Button
Easy capture button placed both at the top and bottom of the device for your convenience. Less strain on your wrist when using on the upper arch.
Free 14 day In Office Trial
Contact us, or your local full service dealer for a free 14 day in-office trial, or select the green "Request Demo" button in the upper right corner to begin.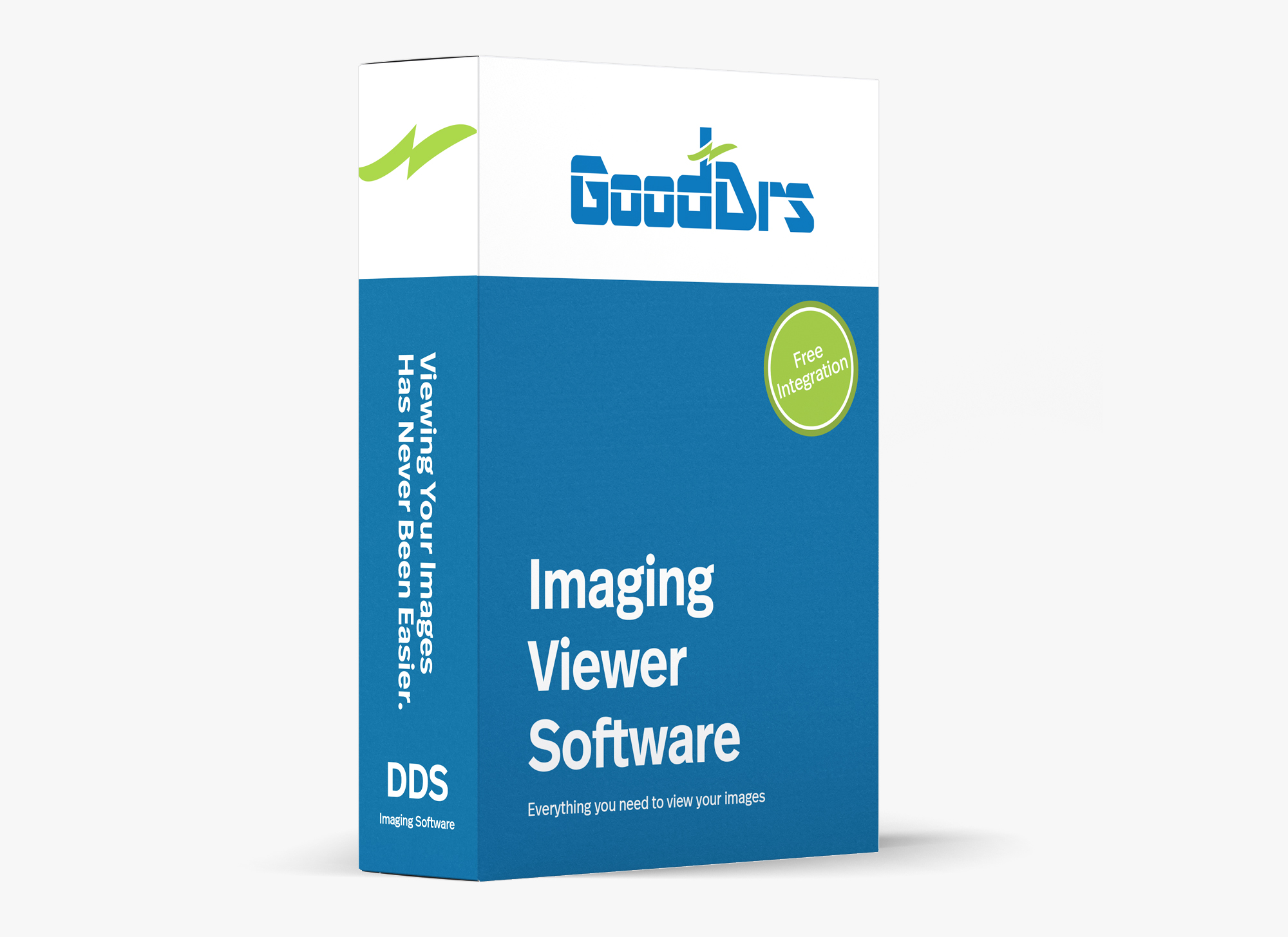 Imaging Viewer Included
Our products will integrate with most imaging software's and practice managements software's. If you do not have an imaging software we will include a free user friendly imaging software with any camera purchase.
Click Here to learn more
Technical Specifications
Technical
Specifications
The P1080 Intraoral Camera contents:
Camera, replaceable USB cable, wall mounted cradle, 200 disposable sleeves, USB Flash Drive with installation drivers and Digital User Manual, fast start user card.
Camera:

Item Number: P02-201


Operation Voltage: 5V

Measurement: Approx. 128 x 21.5 x 32 mm

Weight: Approx. 61g

Resolution: FHD 1920 x 1080

Sensor Type: 5MP CMOS

Lens Type = Liquid Lens Optics

Focus Type =  Automatic / 1-Press Semi Automatic

Automatic Focus Range = 5mm to Infinity

Capture Buttons = Both Top and Bottom

Image Orientation = Direct (Not Mirrored)

Lighting =12 Adjustable White LED's Approx 10,000 Hours

USB Cable:

Length: Approx. 3 Meters (10 ft.) USB2/ USB3 Cable 5v


Sleeves:

Short Sleeves 500Pk:

Item # P02-502

Size: Approx. 35 x 100 mm

Raw Material: Polyethylene

Warranty = 2-Yr Manufacturer's Defect Warranty

Remote Support = Free Lifetime Support

Wireless Pack Add-On Kit: item #P02-303
Looking for more cameras?
Click below to
shop our collection!
||
check out our newest tech!
||
discover what we have to offer!
1920 x 1080p Intraoral Camera
© 2020 All Rights Reserved!