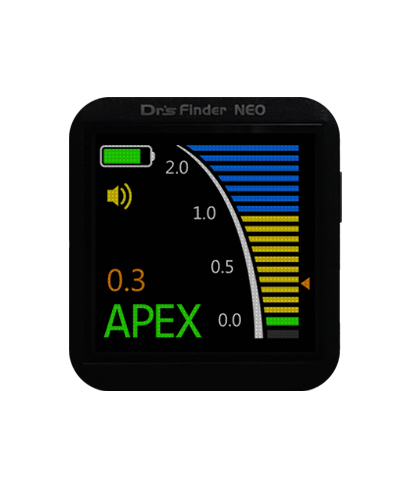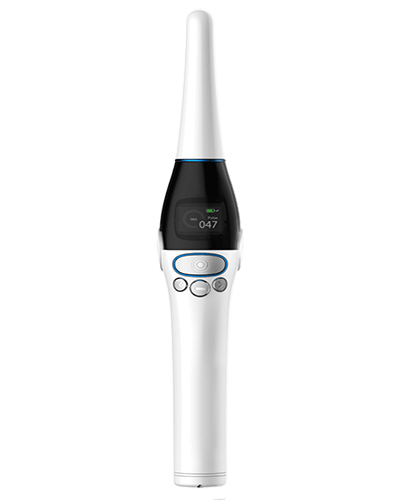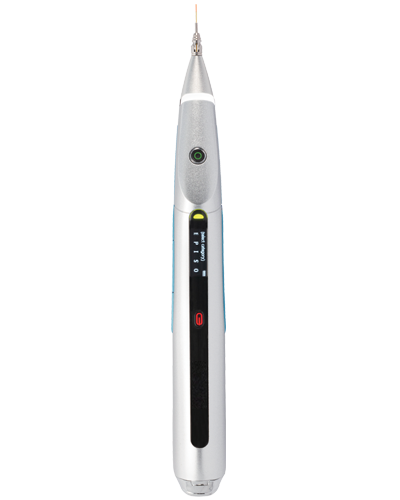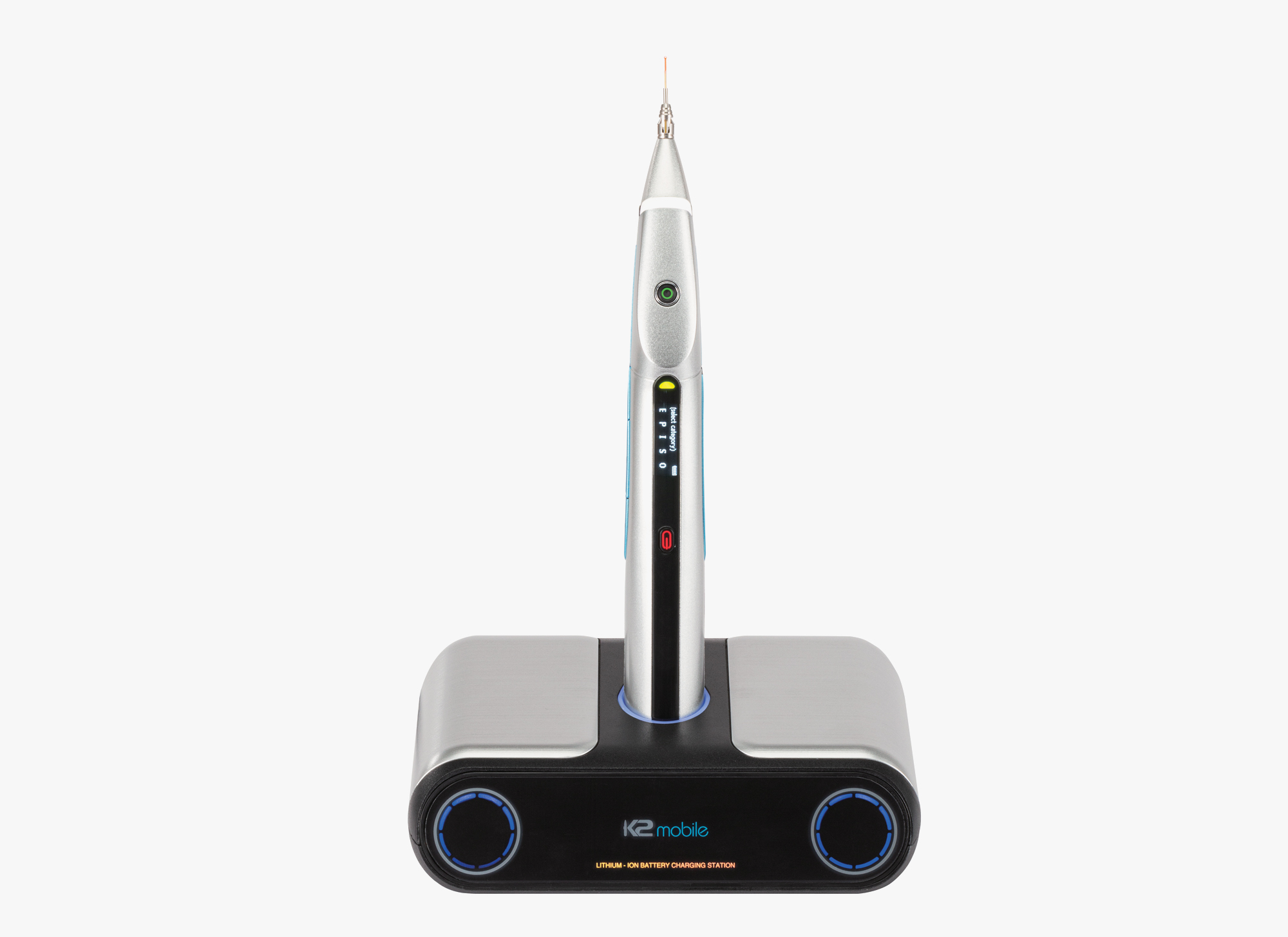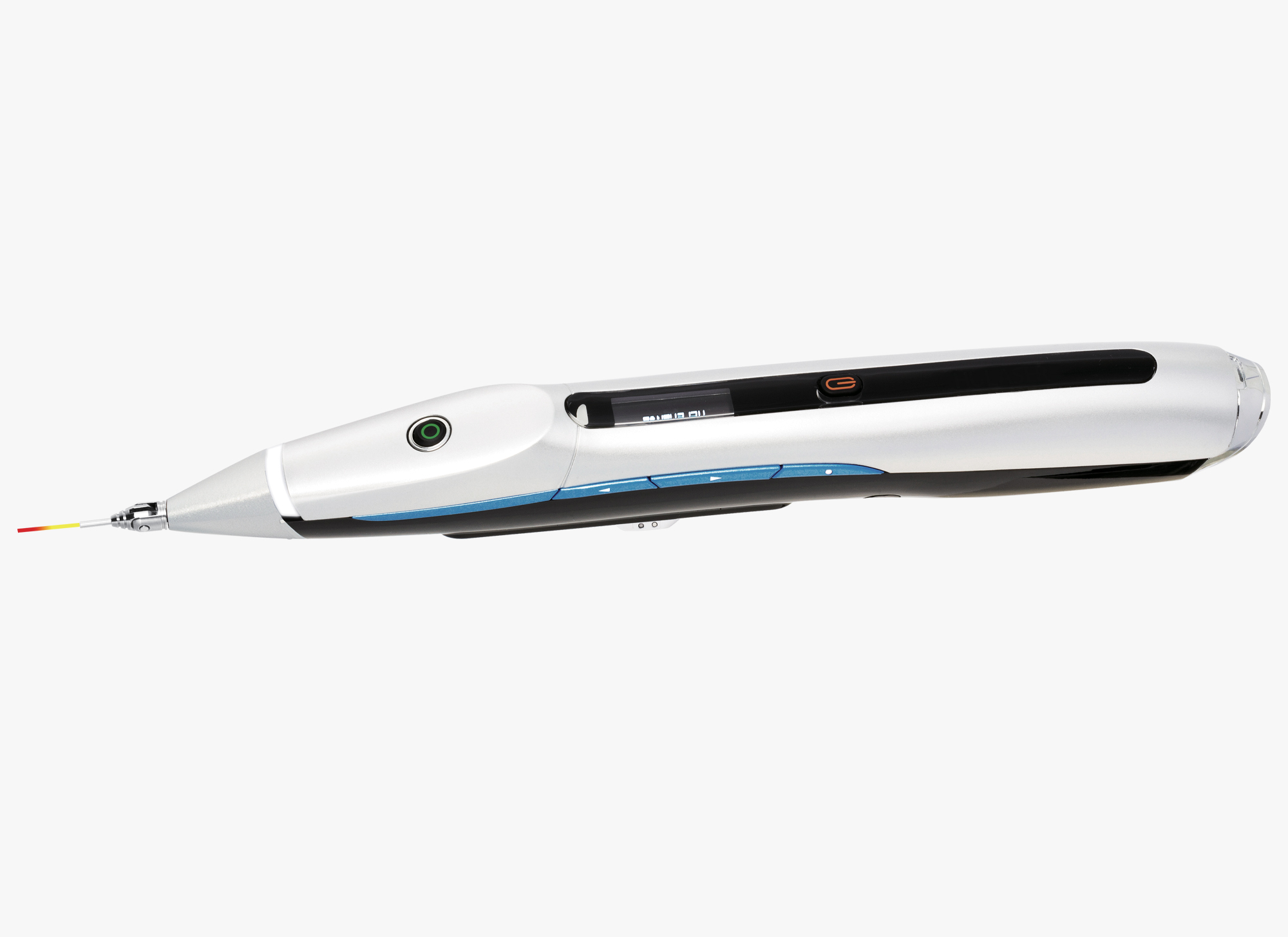 Available Through Your Local Authorized Dealer!
K2 Mobile – Wireless
Soft Tissue Diode Laser
Powerful 3.5W Continuous Wave & 6W Pulse Emissions
No More Foot Pedals- No More Wires and Cords
 Economical – No More Costly Dispoable Tips
2 Year Mfr Replacement Warranty
The Economical HULASER K2 Mobile was designed for user convenience and cost effectiveness. Featuring an autoclavable aluminum head, custom Optic fibers, and a soft silicone front cover.
The K2 Mobile Laser is the embodiment of 5 years of R&D, and over 2 million dollars invested to create a hand held mobile laser that has the same capabilities, or more than the current state of Dental Diode Lasers
Autoclavable & Bendable Fiber Head
The K2's patented front aluminum cap features a bendable tip that allows the proprietary optic fiber to be aimed at just the precise angle to comfortably use during your procedure. The tip can be bent to nearly 90 degrees. When finished, simply pull of the aluminum cap, the optic fiber, and the silicone sleeve and drop them in the autoclave for disinfection. No more costly disposable tips to purchase.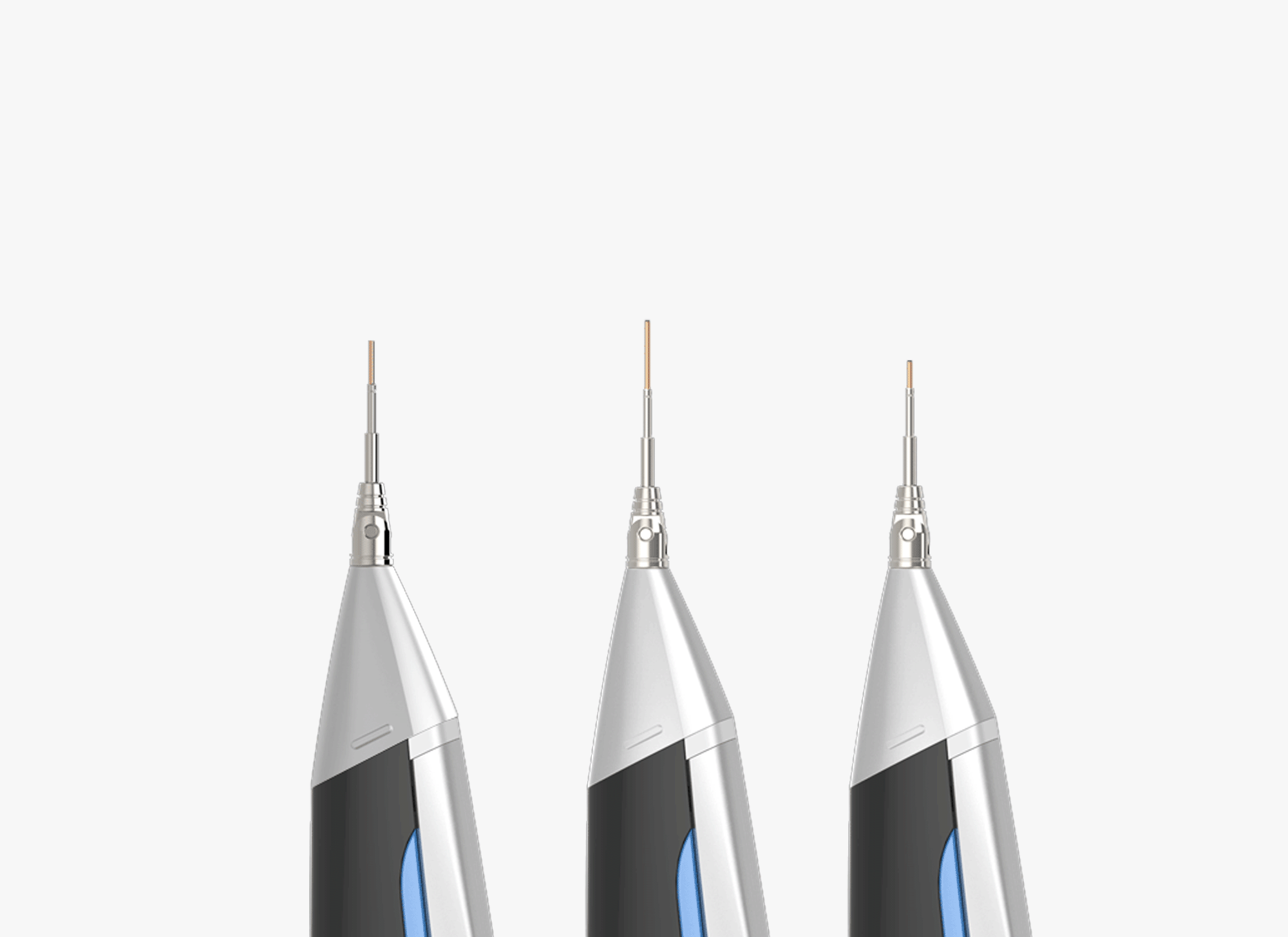 Max Power Output
3.5W of continuous wave emmision
Peak Power Output
Up to 6W of pulse emission 10Hz / 100Hz
Faster Patient Recovery
980nm wavelength for less thermal damage to target area as compared to other lower wavelength diode lasers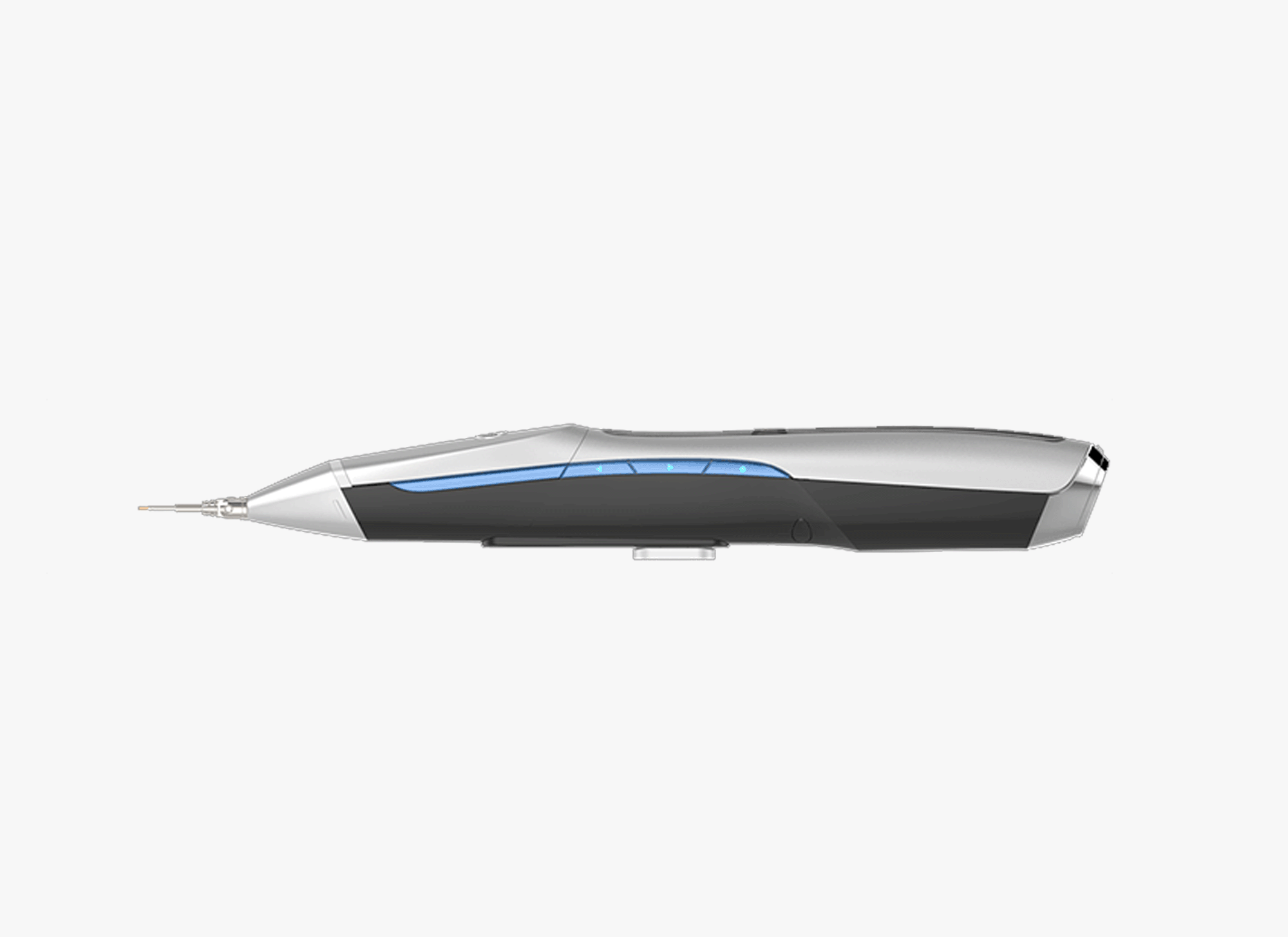 AFL Patented Extendable Tip
The K2 Mobile features the world's first AFL System (Adjustable Fiber Length) to be used in a diode laser. The patented AFL provides the longest optic fiber available. Combined with the flexibility of the bendable tip, there is not a single area that cannot be accessed for procedures. The tip can be extended, or retracted anytime as the procedure dictates.
Minimize Expenses
Least money spent on supplies and consumables.
Longest Battery Charge
Averages 1 or 2 weeks with regular use of laser. Charger holds 4 batteries at once.
Sleep Mode
If laser is not in use for over 10 minutes, sleep mode is activated saving your battery.
The K2 Features Easy Program Selection
The K2 Mobile's easy to read OLED display automatically flips for Left or Right handed use and includes 22 pre-set popular procedures with their recommended power settings, as well as 4 user definable memory options to load in your favorite emision settings.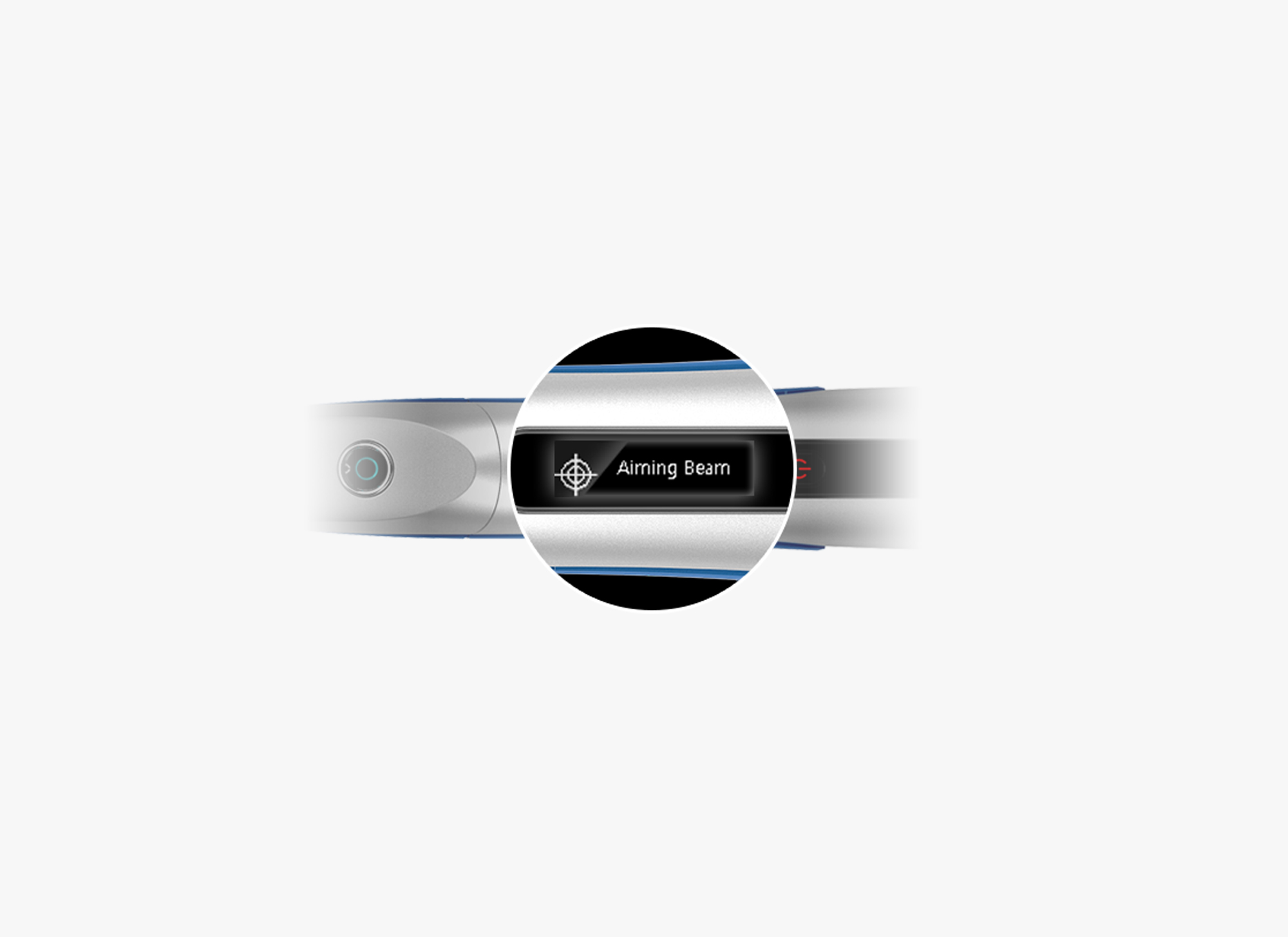 Voice Confirmation and Alerts
Enhanced peace of mind with voice confirmation and time of use call outs.
Handheld Device
Ideal weight & size-balanced for comfort.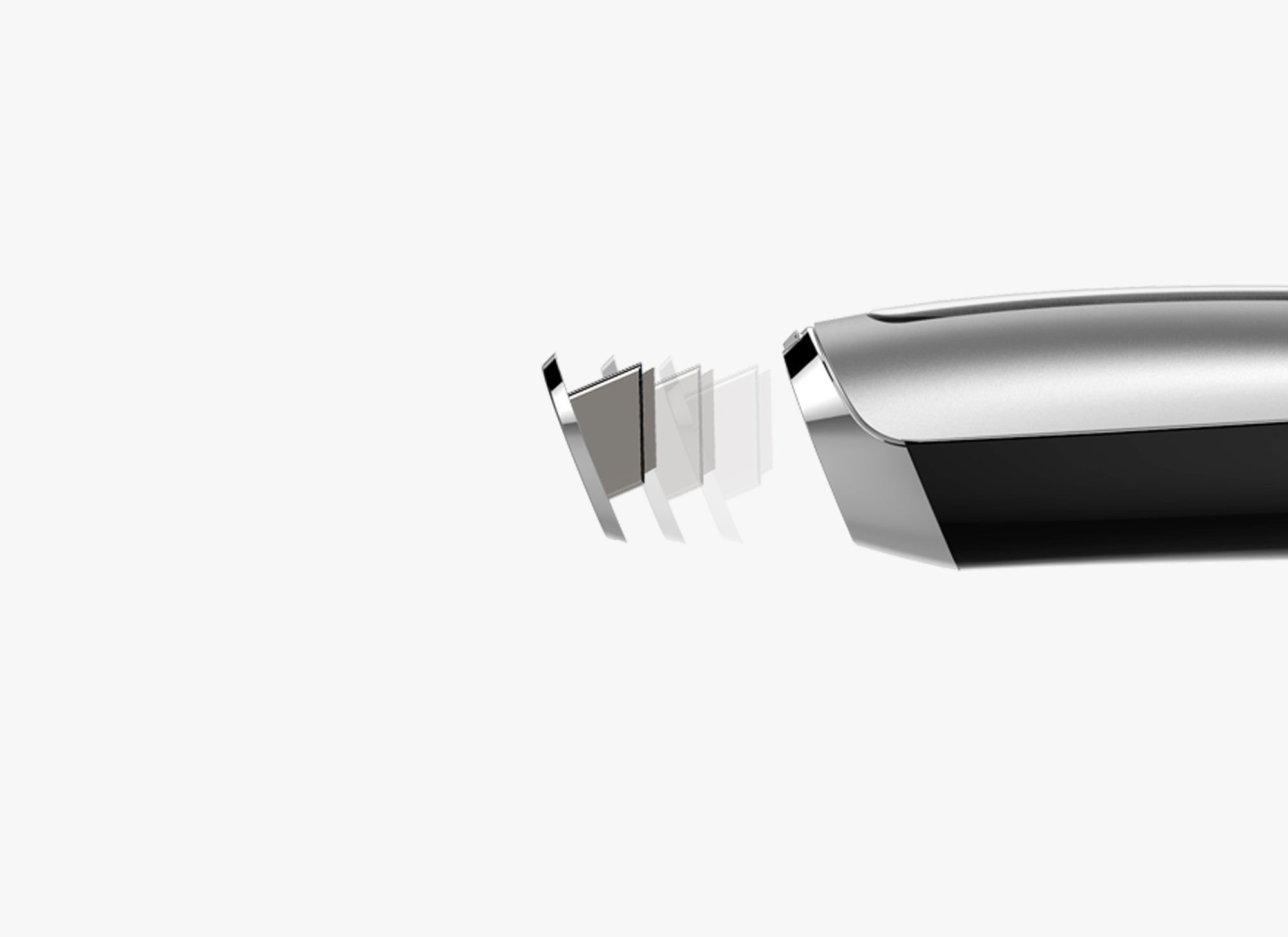 Innovation and Ingenuity
Designed like no other, the K2 Mobile is Autoclavable, has an extendable and bendable optic fiber, built-in cleaver, voice guidance for timer count downs, as well as over use warnings, intraoral illumination, soft touch button for manual, or auto emissions, 22 programs plus 4 user settings, gravity switch to flip the OLED display, long lasting battery, built-in timer, unique internal heat dissipation, warning lights, no foot pedals, wires, or cords, and more.
Advantages of the K2 Mobile Laser
Minimal bleeding, less swelling,  less chance of infection or need for antibiotics or use of topical and injected anesthesia.
Portability and Convenience
Elevates patient perception of the practice less clutter in the operatory – No foot pedals, cords, or wires
Patented Technology
10 technology patents and 2 design patents enhance product's credibility.
Designed like no other with 12 patents inside
Unlike some previous & current diode laser designs' that were fragile, or subject to overheating which reduces product life, the K2 Mobile was completely re-imagined with 10 Technology Patents & 2 design patents being issued, as well as winning 3 medical device design awards. The result produced an efficient, light weight, powerful, long lasting wireless dental diode laser. Starting with a 10W diode chip, the K2 uses a unique chip stacking method developed by HuLaser known as HECoSA Technology. This helps reduce size, increase efficiency, as well as longevity. HULASER's unique heat dissipation design improves user comfort & product longevity.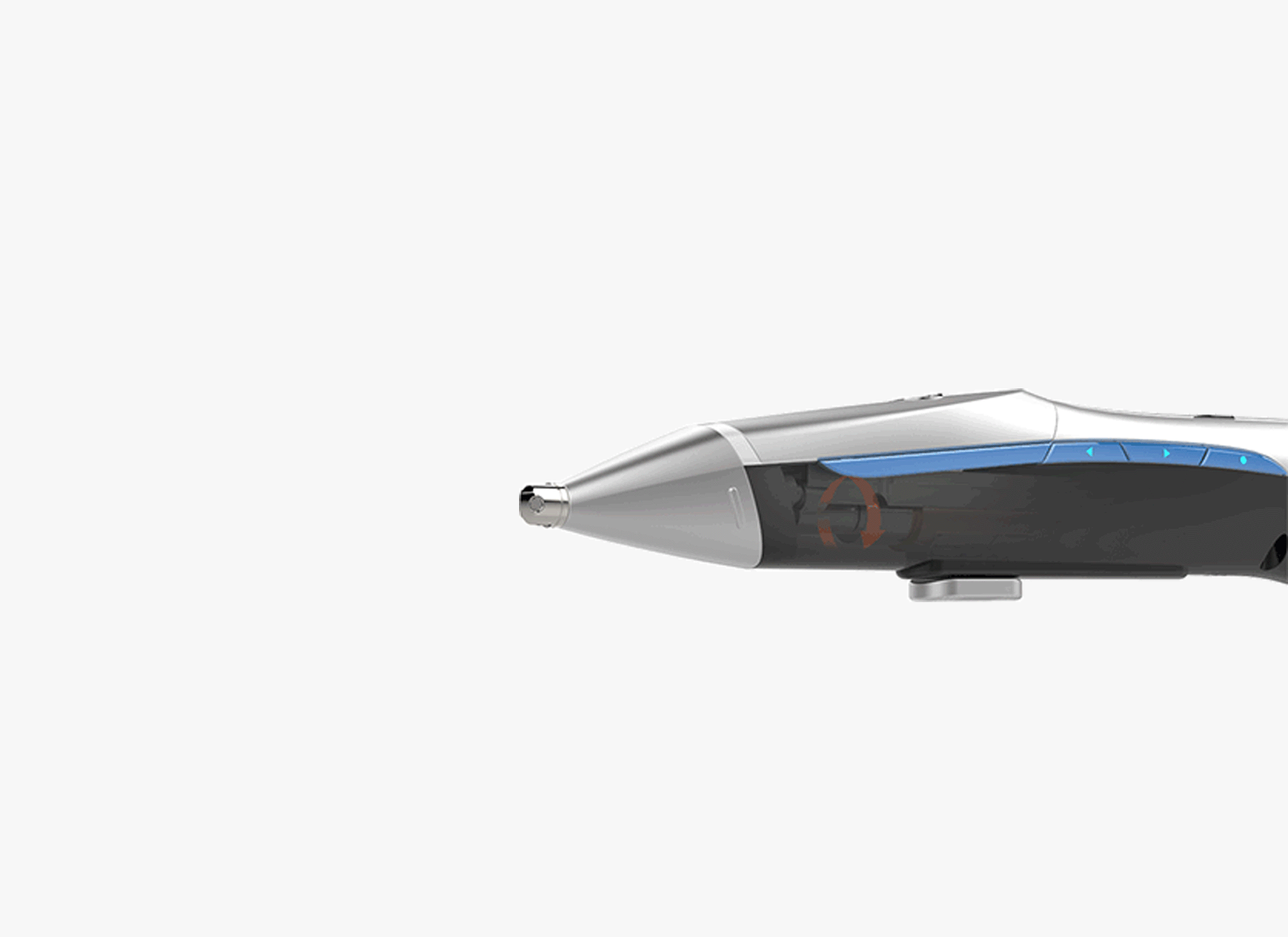 Oral LED Lighting
Built-in intraoral illumination
Low Level Laser Therapy
Optional LLLT adapter promotes healing, reduces pain, and TMJ symtoms.
Whitening Accelerator Tip
Optional Whitening Accelerator covers 3 teeth at a time.
For Laser Certifications and Training
Dental Hygiene Integrations, LLC

AGD Pace Provider #372596 . California Provider #5705

Diode Laser Certification & Team Development

In Office Implementation + Hygiene Production Workshops


CE Seminars for License Renewal


602-677-1704 MST


     
Technical Specifications
Technical
Specifications
The K2 Mobile Laser contents:
Laser, Charging Station, Tips for various treatments, and User Manual.
Laser:

FDA Registration Number # K200693
FDA CDHR Class IV Laser

Wavelength: 980nm

Max Continuous Power Output:
3.5W (CW)

Max Peak Power Output: 6.0W (Pulse)

Emission Modes:
CW/Pulse Mode

Coolpulse 1: 10Hz

Coolpulse 2:
100Hz

Aiming Beam- Laser Diode:
635nm, Max 5mW

Medium:
GaAIAs

Size(LxDxH):
Approx. 205mm x 25mm x 30mm

Total Weight( Battery Included): 135g

Prioprietary Optic Fibers (up to 50 Uses per Fiber): 400μm & 300μm Available

Battery Charger:

Charges 4 Batteries at Once with Our Handy Stand for K2 Mobile Laser:
100-240V, 47-63hz

Battery (Lithium Ion): 3.7V 1900mAh

Size: Approx. 100-240V, 47-63Hz

Recharge Time: Approx. 3 Hours

Automation and Convenience:

Auto/ Manual Soft Touch emission button: Selectable

Pre-set Popular Clinical Programs: 22

User Defined Stored Memory Settings for Convenience: 4

Extendable, Blendable Head and Optic Fiber: Autoclavable

Built-in Fiber Cleaver: Magnetic

OLED Display Automatically Flips for Left or Right Handed Use: Gravity Sensor

 

Accessories:

K2 Mobile Laser Full Kit (Starter Kit): P05-101

General Purpose Optical Fiber Tip (400μm)- each Autoclavable : P05-201

Endo/ Hyg Optical Fiber Tip (300μm)- Each Autoclavable: P05-202

Aluminum Front Cap- Autoclavable: P05-203

Hygienic Front Silicone Cover/ Cushion- Autoclavable – Autoclavable: P05-204

3.7V Lithium-Ion Battery-1900mAh: P05-205

Laser Docking Stand w/Battery Charger (charges up to 4 batteries): P05-206*

Battery Charger Power Supply Cord (Required for Battery Charger): P05-207*

Laser Protection Goggle 980nm Rated: P05-208

Fiber Cleaver (Attactches to back of K2- Magnetic): P05-209

Fiber Jacket Stripper: P05-210

Optional Tooth Whitening Acceleration Tip: P05-211

Optional LLLT (Low Level Laser Pain/Healing Therapy) Spacer: P05-212

Optional Storage case-Holds Charger/Docking Stand and Spare Fibers and Accessories: P05-213

Optional K2 Laser 2-Yr Accidental Laser Damage Coverage*: P05-266
Looking for more products?
Click below to
shop our collection!
||
check out our newest tech!
||
discover what we have to offer!
Wireless Soft Tissue Diode Laser
© 2020 All Rights Reserved!