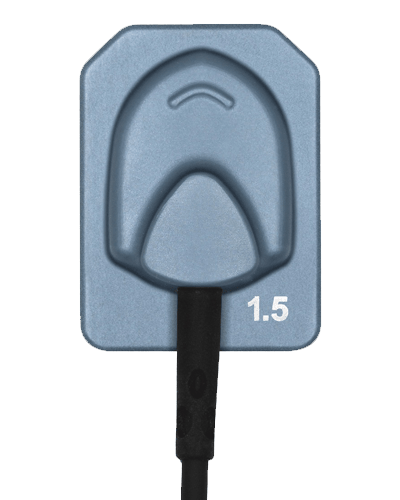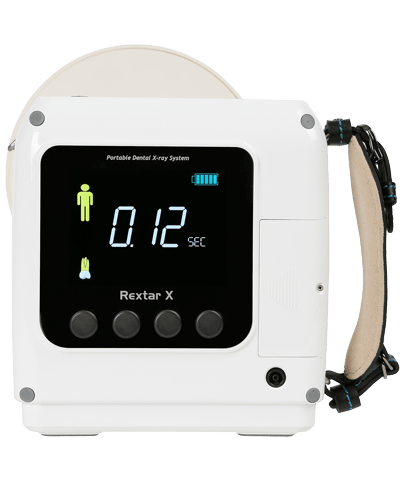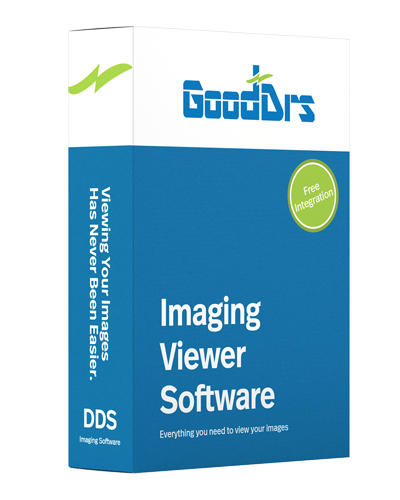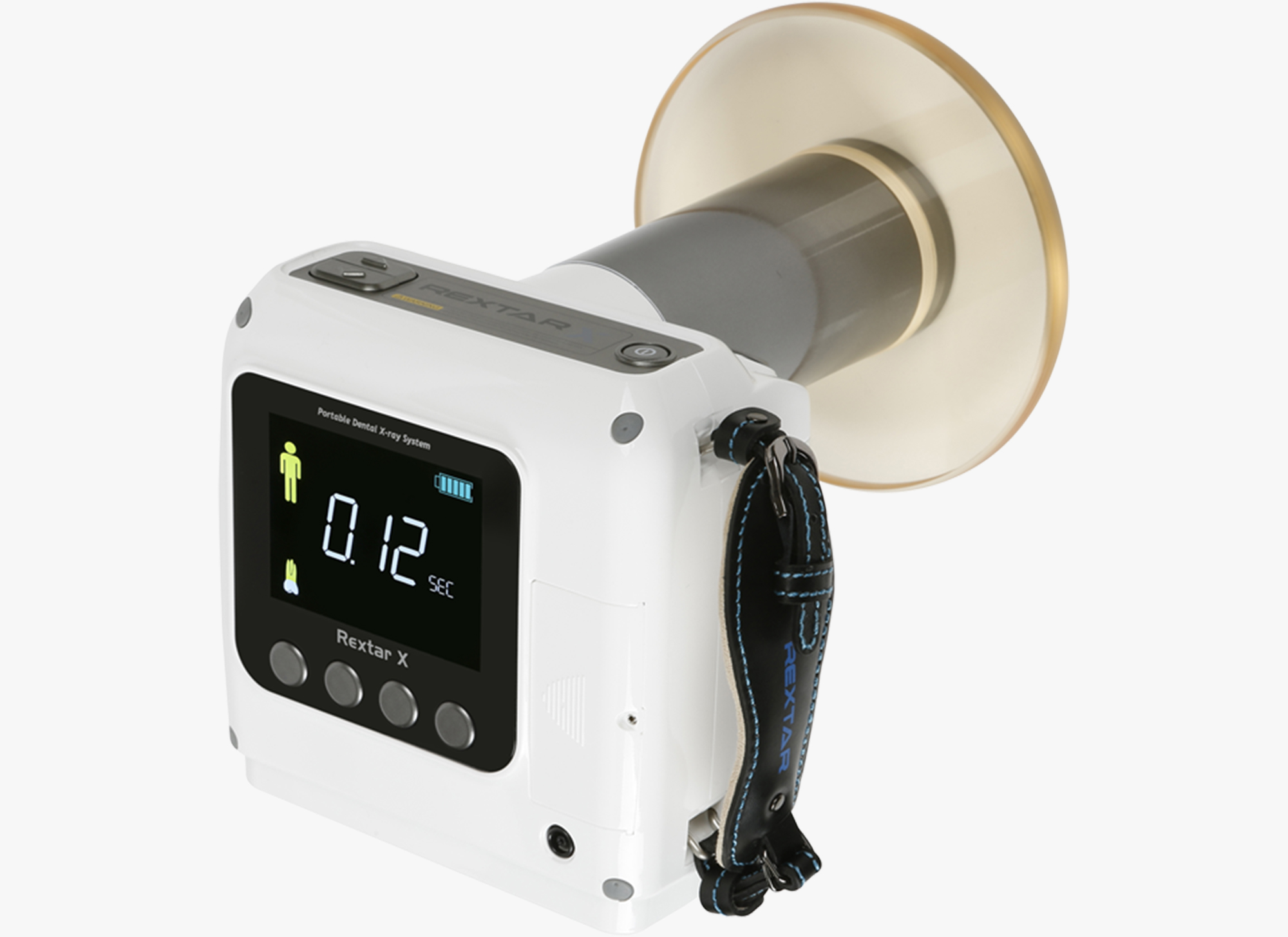 Rextar X Portable Handheld X-Ray Generator
Lightweight and Compact Design.
The Rextar X-Ray Generator is built to preform. Lightweight with a digital color screen and 4 simple programmable buttons.
Designed with your safety in mind. Protecting the operator's body, hand and other areas close to the device radiation exposure with our double shield protection.
Works with All Film, PSP Plates and Sensors
Smart Buttons
Four buttons to memorize your needs.  Set up the exposure values onto each button. If you have a typical patient type, categorize them into a specific button Adult/Child, and their type of teeth; upper or lower section of the mouth, Canine tooth or molar , etc.
Compact & Light
At just over 5lbs (including battery and scatter shield). Less fatiguing than Gun Style units.
Portable Handheld
Fast and easy to move from room to room. Great for elderly, or physically challenged patients as well as Mobile dentistry, Community outreach, or Mission trips.
Highest Level of Safety
Designed with yours and the patients safety in mind. Safety is ensured by internal double shielding, ensuring operators safety from the leakage radiation.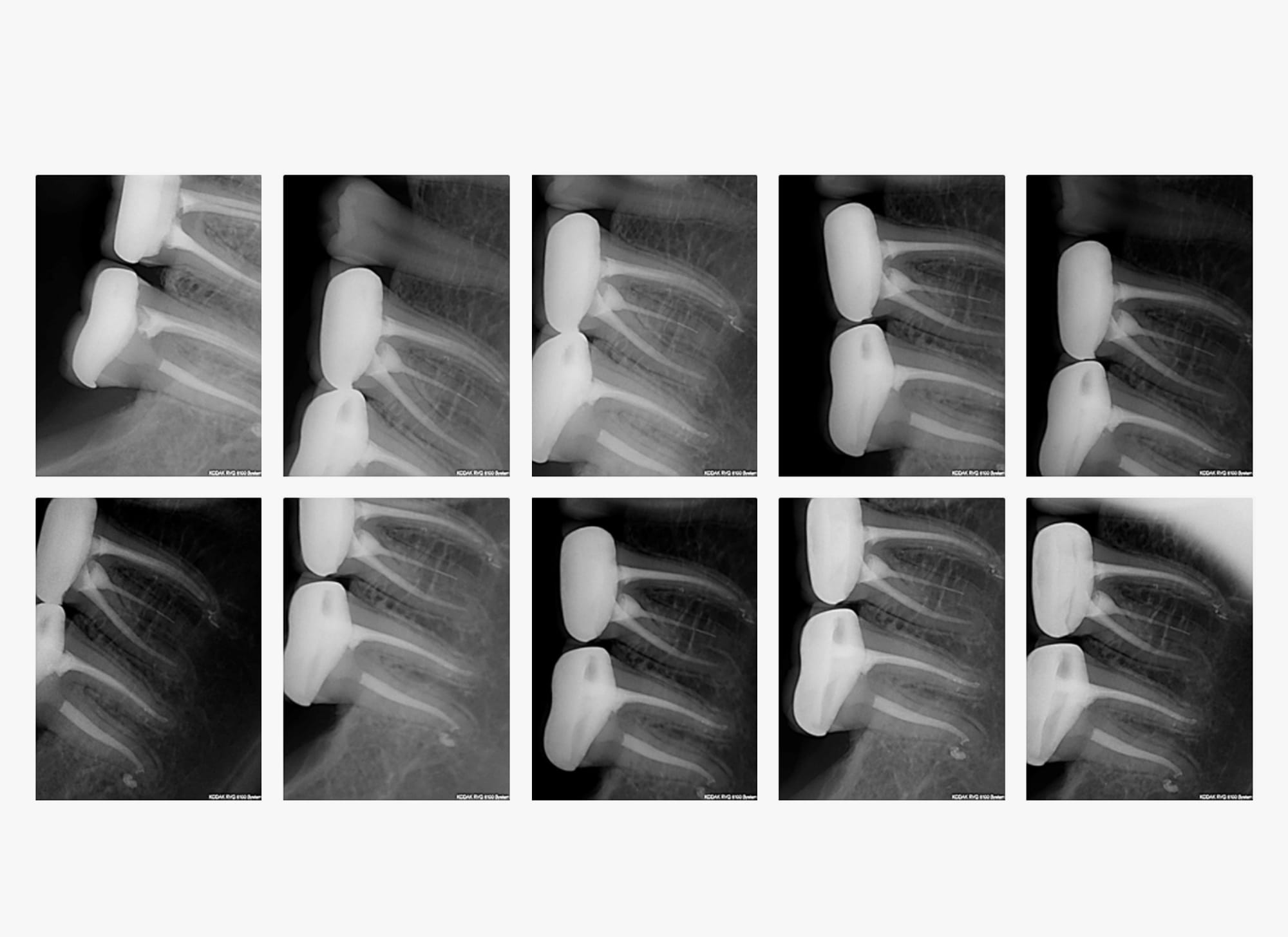 Clinical Excellence, Built-in Safety
Clear X-Ray images are obtained while decreasing the radiation dose.
Nearly half the exposure levels of other units. See for yourself, request a free copy of a published X-ray absorption White paper.*
Efficient Operation
Improved workflow, clear images every time, less retakes, FMX's in less than 4 minutes, and over 300 exposures per battery charge.
Safety First
Double lead shielding and a Lead infused scatter shield provides a safe zone for the operator. Tested to produce the least amount of absorbed radiation.*
Innovative Features
Programmable "Smart Buttons" save time, Largest Display Screen in it's class, Safety Lock Feature , Self diagnostics every time it is turned on.
FDA Registration Number K132041
Approved by international quality organization such as CE, KFDA, and FDA.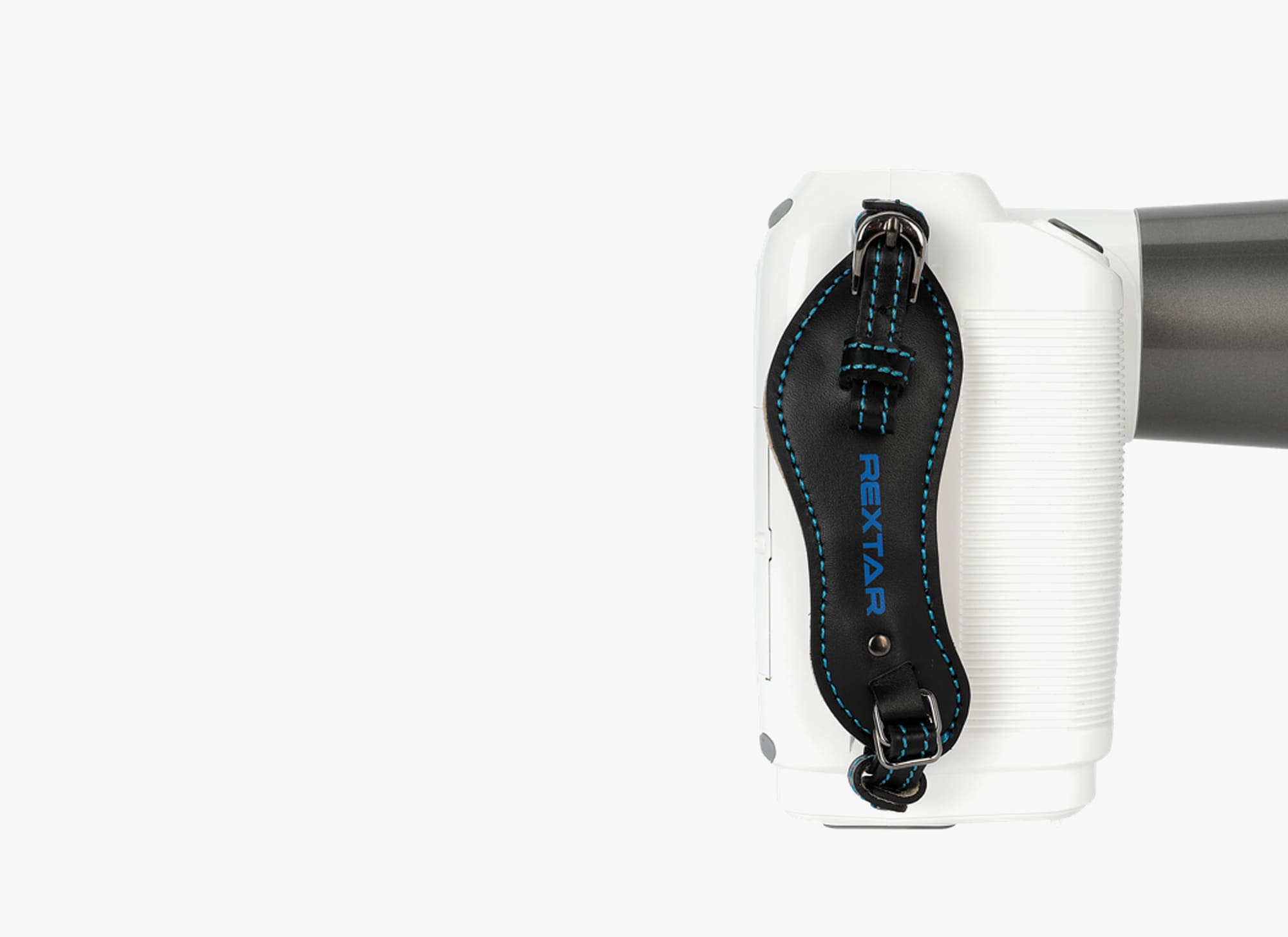 Better Images
0.4mm Focal spot for clearer images, 70 kV requires lower exposure times, Improved contrast and bone density images. Always aimed right, no drifting X-ray arms or patient movement, Fidgety children tend to sit still for the "Camera".
Improved Patient Experience
Reduced X-ray exposure levels, patient peace of mind by being at their side during X-rays, increased parent confidence when taking pedo X-rays, reduced anxiety for X-ray phobic patients.
Ease of Use
Lightweight camera style design with neck strap prevents dropage, easy to hold and position like a camera, less fatigue and strain as with gun style units. Intuitive operation, well placed controls, large display numbers.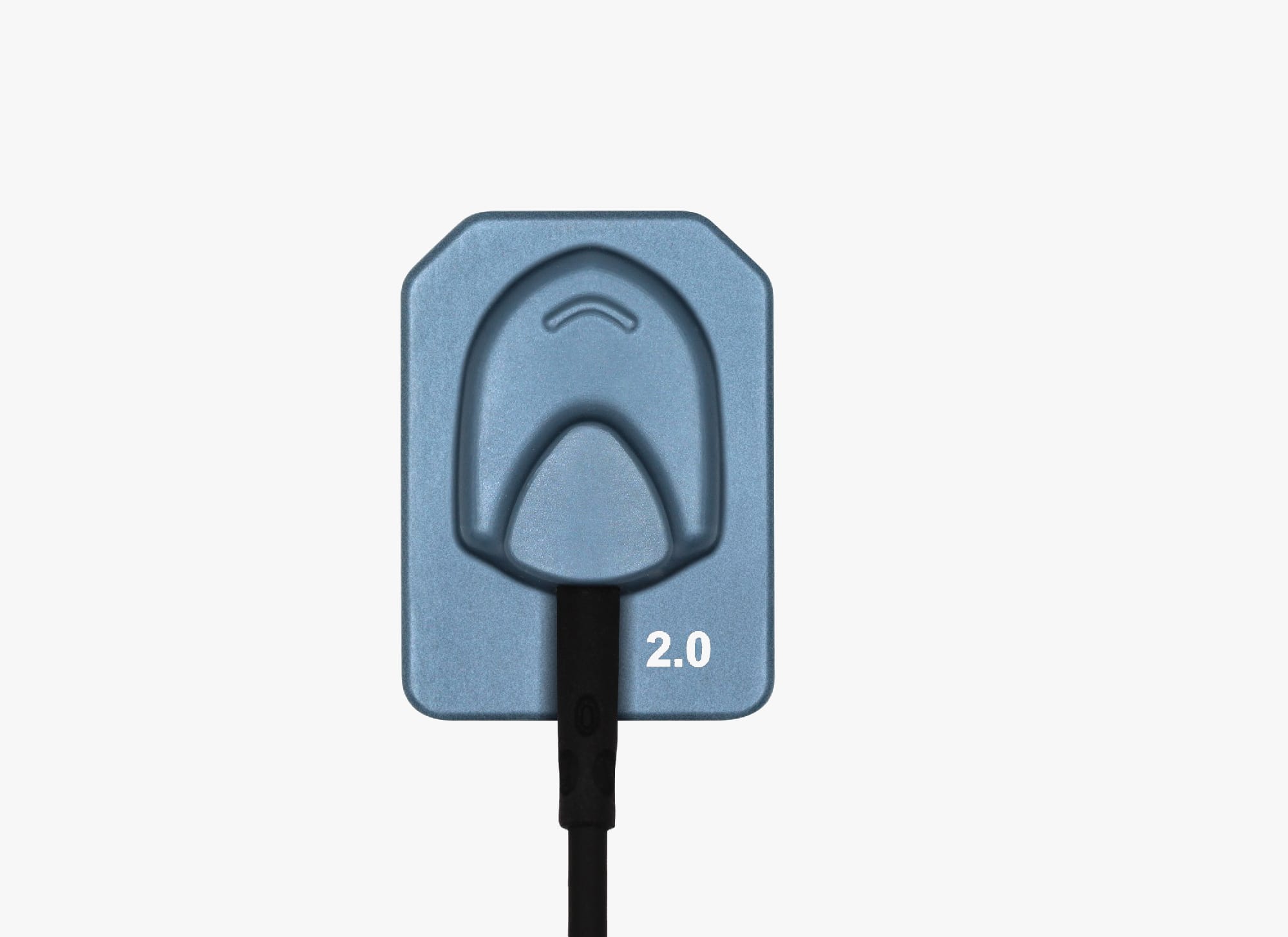 Don't Worry, We are Compatible
With all digital sensors as well as conventional film and phosphor plates.
* Request Free X-ray Dose white paper at info@gooddrs.us.
Technical Specifications
Technical 
Specifications
The Rextar X Portable Handheld X-ray Generator contains the following:
Generator, Back­ Scatter Safety Shield, Long Cone, Neck-belt,
Hand Strap, Carrying Bag, Battery Charger, and USB flash drive with digital User manual,
User safety test, and Certificate of completed training.
Unit Specifications: 

Rextar X Handheld X-ray Generator Item # P01-101

Rextar X Replacement Battery Item # P01-201

Size: 146×155×139mm

Weight: 2 kg (Main Body+Built-in Battery)

Back-Scatter Shield: 12mm Thick, x 6″ Diameter

Long Cone: 140mm

Output Specification: 140 W

Device Power Source: 11.1 VDC (Battery)

Battery: Lithium-Ion Polymer

Frequency: 70kHz

X-Ray Exposure Time Range: 0.01 ~ 1.30 sec ( 43 Step )

Display: LCD Panel Display 
( 3.5 Inch, BTN LCD, 1/4Duty, 1/3BIAS )

Total Filtration:

Total Inherent Filtration: >1.5mm

Input Specifications:

Device Power Source: 19 VDC 3.16A

Charger Power: 100-240 VAC, 50-60Hz 1.5A

X-Ray Tube:

Name: Toshiba D – 041

Tube kV/Ma= 70kV/2mA(fixed)

Voltage Range (Maximum Voltage): 50 ~ 70kV ( 77kV )

Focal Spot Size:  0.4 × 0.4mm

Input Electrical Power (Per Second) : 430W

Anode Heat Radiation Index: 4300J

Maximum Rate of Anode Heat Exhaustion : 100W

Warranty = 2-Yr Manufacturer's Defect Warranty

Remote Support = Free Lifetime Support

Optional Rextar X 1-Year
Accidental Damage Coverage Item #P01-600

Live In-Office Training available in most regions.
Schedule Your Free 14 day In Office Trial!

Select the green "Request Demo" button in
the upper right corner to begin.

Looking for more X-Ray equipment?
Click below to
shop our collection!
||
check out our newest tech!
||
discover what we have to offer!
© 2020 All Rights Reserved!